Our president, Yukio Okawara, has been interviewed by the prestigious news agency "The Worldfolio". The article was published in the leading U.S. weekly magazine "Newsweek" (international edition) and on the website of The Worldfolio.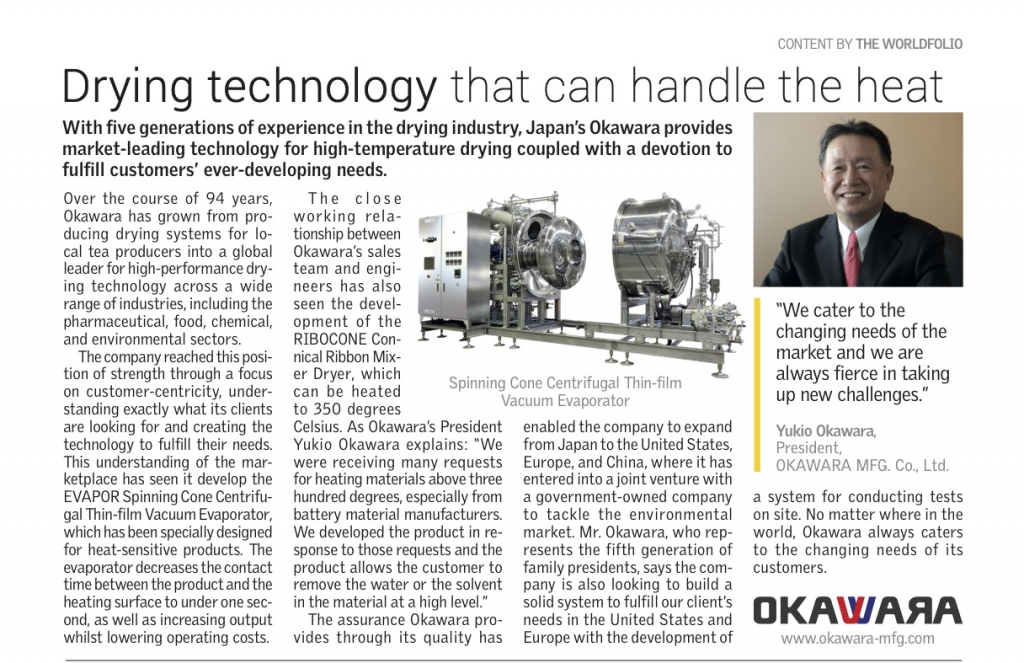 ■Newsweek article
■The Worldfolio article
About Newsweek
First published in 1933, "Newsweek" is a leading weekly magazine in the United States. With nearly 5 million copies in circulation worldwide, it provides readers with information on all areas of the world's culture, politics, economics, and social affairs, combined with incisive perspectives.
Our company was invited for an interview on the theme "The Hidden Yet Indispensable Value of Monozukuri". The interview has been featured in the Vol. 177 of Newsweek international edition (issued on July 30, 2021).
About Okawara Manufacturing
Okawara Manufacturing aims to be an engineering company that contributes to the development of society by enhancing the business value of our customers through the optimum combination of technologies related to quality, safety and the environment. As an engineering company, we are committed to meeting the increasingly diverse and sophisticated needs of our customers and to pursuing solutions through continuous research and development.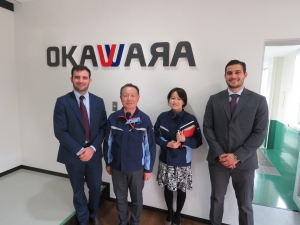 Source:■www.okawara.co.jp/news/2449/